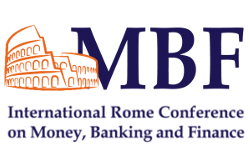 Developing national and regional financial markets is essential to allocate savings, other borrowings and equity efficiently and safely to deliver a sustainable and inclusive contribution to economic growth and job creation, in particular through financing of Micro, Small and Medium Sized Enterprises (MSMEs). To accomplish this, reforms of the financial sector in each country will be required.
This objective is supported by the predominant findings in the economic literature, that state that a developed well-functioning financial system can generate significant benefits for the economy, as long as certain pre-conditions – such as an appropriate legal and regulatory framework, political certainty, capital account openness and macroeconomic stability – are met. When none or only some of these conditions are satisfied, the relationship between financial development and economic growth remains, at best, ambiguous.
In fact, research and case studies have been conducted in order to screen the significant relationship between financial development and economic growth, some studies concluded that financial development is critical for economic growth, some concluded that economic growth drives the development of the financial system, others found no relation between finance and growth or captured a bi-directional relationship between both financial development and economic growth. The relationship between financial development and economic growth is influenced by the measurements, models, variables, the period of observations and the macroeconomic factors affecting the country under study at certain period of time, meaning that the nexus between financial development and economic growth will always be a question with different answers due to the continuous changes that occurs in the surrounding environment.
The Euro-Mediterranean Network for Economic Studies (EMNES) welcomes papers on financial development and inclusive growth in the Euro-Mediterranean region.
Attention should be given to the Middle East and North Africa.
Papers on the following topics:
New measurements of financial development
Financial development and inclusive growth
Financial development and employment
Finance and inequality
Banking systems, financial stability, competition and performance in the Euro-Mediterranean
Institutional diversity, cooperative finance and Islamic banking
Financial inclusion
Role of capital markets and inclusive growth
EMNES will offer a prize to the best paper and will reimburse travel expenses to the presenters.
Selected papers will be published on the EMNES website as EMNES Working Papers.
International Rome Conference on Money, Banking and Finance: MBF 2017