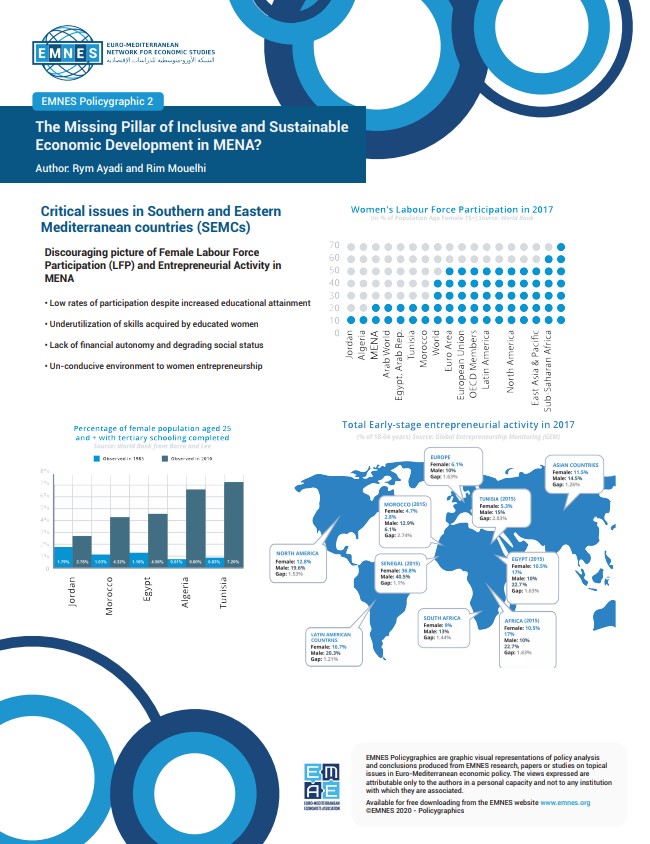 Version
Download

6

File Size

5.70 MB

File Count

1

Create Date

February 18, 2020

Last Updated

May 20, 2020
Female Labour Force Participation and Entrepreneurship: the Missing Pillar for Inclusive and Sustainable Economic Development in Mena?
This policygraphic provides the critical issues and the policy proposals based on EMNES Policy Paper 002 with visual graphics
Despite substantial investment in women's education in the MENA region and a significant increase in their educational attainment, women's labour force participation remains very low. After reviewing the constraints impeding women from fully participating in the labour market, we put forward an action plan to raise female LFP and entrepreneurship in this region.
Attached Files