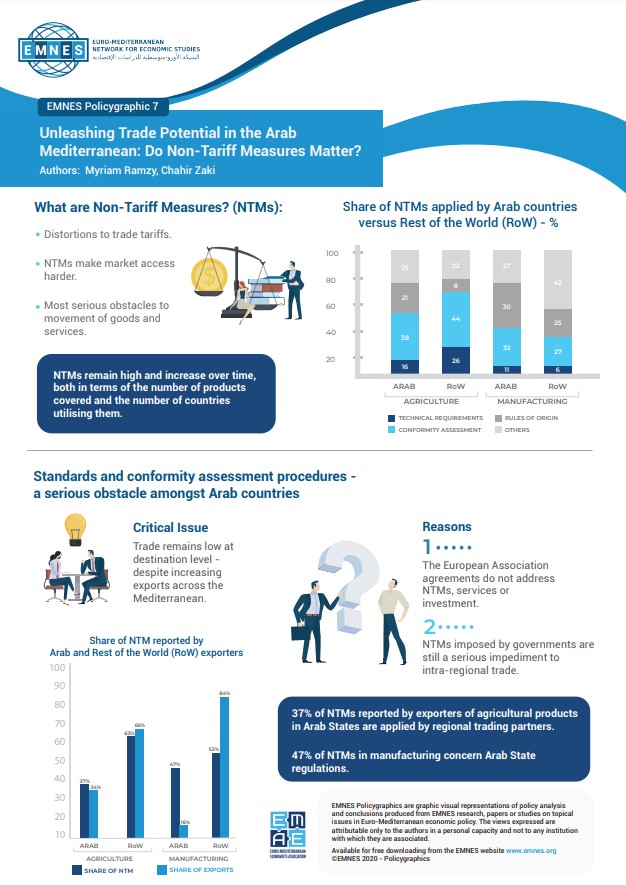 Version
Download

6

File Size

7.20 MB

File Count

1

Create Date

February 25, 2020

Last Updated

May 20, 2020
Unleashing Trade Potential in the South and East Mediterranean Countries: How Do Non-Tariff Measures Matter?
This policygraphic provides the critical issues and the policy proposals based on EMNES Policy Paper 007 with visual graphics
The objective of the policy paper is twofold. First, it analyses how non-tariff measures (NTMs) became more protectionist than tariffs. Second, it provides some policy options to address NTMs in Southern and Eastern Mediterranean Countries (SEMCs) in order to unleash their trade potential. Recent data shows that most of the NTMs deal with conformity assessment as well as rules of origin.
Attached Files