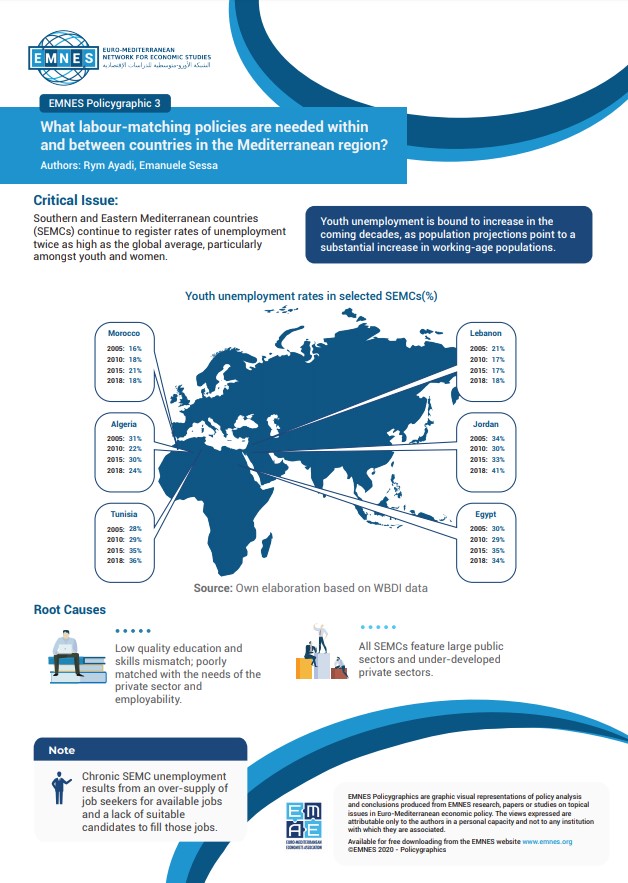 Version
Download

4

File Size

1.46 MB

File Count

1

Create Date

February 21, 2020

Last Updated

May 20, 2020
What Labour-matching Policies Are Needed Within and Between Countries in the Mediterranean Region?
This policygraphic provides the critical issues and the policy proposals based on EMNES Policy Paper 003 with visual graphics
The objective of the policy paper is to provide an overview of the current state of affairs in Algeria, Egypt, Jordan, Lebanon, Morocco and Tunisia regarding the formulation, implementation and monitoring of labour matching policies. The paper concludes with the formulation of a policy road map for the development of a Euro-Mediterranean platform for the matching of skills and jobs between countries of origin and destination, and a supporting Euro-Mediterranean labour market information system.
Attached Files